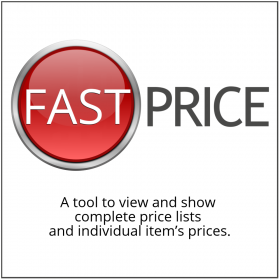 HOW DOES INTECH STORE WORK?
Ready for delivery – pre-purchased items, NEW, stocked in our warehouse, and ready for delivery. Available in limited numbers (no backorders) at bargain prices. Usually, these items are shipped within one to two weeks after receipt of order. * Free delivery for orders over 150 euros.

Available – the item is available for quotation with our best price and best delivery time
*net of extraordinary contingencies
By clicking on each brand, you will see the different supply options:
1 – Add to cart – this option will allow you to add the required Ready for delivery product to the main cart, so to send directly your purchasing request and to receive the confirmation within 48 hours
2 – Add to quote – this option will allow you to add any Available or Ready for delivery product to the Request a Quote Cart (in the main Menu). We will receive the quotation request and we will timely reply with the best available price.
* Please note that Intech Store is not available for U.S. customers
DATASHEETS
In compliance with our company's directives, we are obliged not to clog our server – therefore you won't find the products' datasheets on Intech Store. You can ask for them at the moment of the requests' confirmation – I'll be glad to send you the selected products' detailed datasheets
MINIMUM ORDER AMOUNT
We inform our customers that orders with amounts below € 250 will not be taken into consideration
SPECIAL PRICES
The prices you find on this site are the result of special conditions with the aim of selling off unsold products in stock, therefore, strictly related to the availability of products reported on the site. If the request exceeds availability, we are not able to ensure that the offered price remains the same.